Clarksville Chiropractor Provides Wellness Care for
Healthy Lifestyle Management
Our Clarksville chiropractor, Dr. Phil Ollis, welcomes you to Ollis Chiropractic, a family care chiropractic center located in Clarksville, Indiana. At our office, the goal is to make you feel relaxed and at-home, as well as educated and empowered about your own health and wellness. We provide wellness care and healthy lifestyle services to people of all ages, including pediatric care for our youngest patients. Whether you are experiencing pain in your joints and muscles or simply want to maintain a healthy musculoskeletal system, our services are designed to benefit you in the most efficient way possible. When you first visit our office, Dr. Ollis can investigate the root of your problems and customize a treatment plan designed to eliminate spinal subluxations and return your body to its natural alignment.
The easiest way to find out how our Clarksville chiropractor can help you is by scheduling a consultation. Some of the most common conditions occur in patients with a sports injury, workplace injury or auto accident injury. An auto accident injury may have obvious symptoms, such as whiplash or muscle stiffness, or it may be more subtle, such as a slight ache or pain. Auto accident injury victims who visit us soon after their accidents typically recover the fastest, so it is important to schedule an appointment with our Clarksville chiropractor as soon as possible following a collision.
Even if you have never been the victim of an auto accident injury or experienced any kind of joint and muscle pain, you may still be surprised to find out how your health could benefit from making chiropractic care a part of your routine health care. Many people who visit us for occasional adjustments realize a decrease in symptoms they were unaware they could receive treatment for. For example, individuals with a history of chronic headaches and migraines may find that there are fewer instances of the headaches with regular chiropractic treatment. Similarly, individuals who suffer from allergies, chronic ear infections or other immune problems may experience improvement in their conditions as well.
Nutritional Counseling and Pediatric Care Starts Good Health at Early Ages
We offer many family care services to serve you and your family's health. Our pediatric care services are available for children suffering from poor posture, birth trauma, sports injury, or alignment problems resulting from heavy backpacks or other muscle strain. Starting a chiropractic regimen from a young age provides a good foundation for building healthy bones and a strong musculoskeletal system.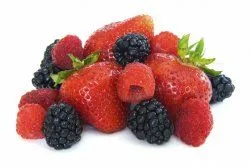 We also provide nutritional counseling for the whole family to determine how your diet is affecting your overall health. Nutritional counseling is known to help patients lose excess body fat, which can reduce pressure on the joints and spine. Nutritional counseling can also identify vitamin and mineral deficiencies, which can cause weak bones. Similarly, patients who undergo our nutritional counseling services may also find that certain dietary components, such as caffeine and dairy, are causing chronic symptoms, such as allergies and headaches.
Because we believe the body has the ability to heal itself when given the proper tools to do so, we often combine our chiropractic services with other natural therapies, such as physiotherapy, to help accelerate the healing process. Physiotherapy - also known as physical therapy - uses exercises and movements to help reduce muscle stiffness or soreness and restore proper range of motion.